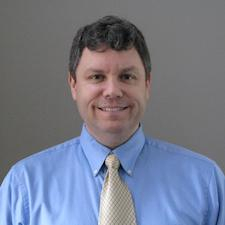 Latest posts by Dr. Marcus Kolmetz
(see all)
When was the last time you had a hearing exam? Perhaps an online hearing test or even a screening? If it has been too long to remember, the new year could be the perfect time to begin caring for your hearing health in earnest.
A hearing exam can be added to your annual checkup by asking your medical doctor. This is a good way to take preventative measures with regard to your hearing health. Your doctor can also inform you of the overall health benefits of taking care of your hearing.
Baseline Hearing Test
Prevention is always best, but if you suspect you may have some degree of hearing loss, there are a few steps you can take to get more information. You can use online resources to find a hearing health professional near you to inquire about baseline testing. A baseline test lets you know where your hearing is at that point.
It is ideal for adults to have their hearing tested at least once a year, from the age of 21. This allows an audiologist to become familiar with your listening habits and to make recommendations for treatments when needed.
Hearing Screening
A hearing screening is more extensive than a hearing test. It is often a quick, pass or fail test that lets you know if your hearing needs to be screened further. If you pass, it is likely that you do not have a hearing loss. If you fail, it is recommended you see a hearing health care professional for a proper hearing exam. A hearing screening can give you an idea about your hearing loss, how severe it is, and the best treatment for it.
Doctors screen the hearing for newborn babies, in grade school children have their hearing screened, and adults can be screened at a hearing health professional's office. If you are younger than 50 years old and not experiencing a hearing loss, you can choose to have your hearing checked every 10 years. When you turn 50, it is recommended to have your hearing tested at least every 3 years.
Hearing Loss, The Numbers
There are an estimated 466 million people living with hearing loss across the globe, according to an estimate by the World Health Organization, and around 34 million are children. Approximately 48 million Americans are afflicted with the medical condition, and in all cases the estimates for people living with disabling hearing loss is higher in developing countries.
An estimated 30 percent of seniors over the age of 65 have a hearing loss and roughly 14 percent of adults between 45 and 64 are also living with hearing loss. Younger generations are also affected: about 8 million people between the ages of 18 and 44 have some level of disabling hearing loss.
Many people living with some degree of hearing loss are utilizing different treatments in the process. Hearing loss is often called an invisible disability and steps toward being confident and visible by treating your hearing loss will slowly break down stigma around it and simultaneously benefit your overall health.
Audiology Consultants
Let the new year be a call to action! The longer you wait to care for your hearing health, the greater the potential risk of a variety of medical conditions brought on by untreated hearing loss. Caring for your hearing health as a part of your overall health is crucial. If a hearing loss is present, you put yourself at great risk of developing other medical conditions if it is left untreated. Untreated hearing loss can lead to mental fatigue, social isolation, depression, and even Alzheimer's and dementia.
Visiting us at Audiology Consultants ensures that you will get an accurate, in-depth examination of each ear's hearing ability. We provide comprehensive hearing health services and we look forward to helping you hear your best. Contact us today to learn more!