---

---
With 70 years of innovation behind it, Phonak was one of the first companies to design a hearing aid that used direct wireless capabilities including using Bluetooth and cell phones. It moved hearing aids into the digital world and concentrates on steam lining hearing aids while still amping up their treatment potential.
Phonak has several models designed specifically to treat profound hearing loss while other companies concentrate on enhancing the experience in moderate to severe loss. Phonak prides itself on the launch of a world-wide hearing loss initiative in 2006 called "Hear the World." It addressed the social as well as psychological effects of hearing loss and provides information on prevention and solutions.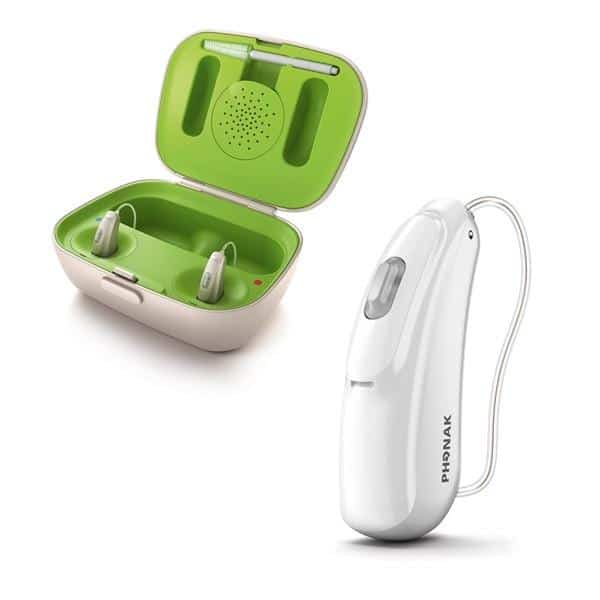 Lyric
Lyric is the world's only 100% invisible hearing aid. It is placed directly into the ear canal near the ear drum and it must be put in place by a trained professional. It uses the natural anatomy of the ear itself to magnify sound for a natural hearing experience. It gives clear, natural sounding sound – not hollow or tinny – in all locations and is truly invisible. It can be worn 24/7 for months at a time without removing for charging or cleaning. It is not disrupted by exercise or showering. It employs miniaturized Swiss precision engineering to pack a ton of power and clarity into a tiny object.
First time hearing aid users
Phonak classifies its numerous models according to user lifestyle to make them more customer friendly. It takes time to get used to hearing aids, the sound of your own voice as well as conversation with others takes some getting used to after you've been dealing with hearing loss. Phonak's hearing aids for first-time users are discreet and easier to use for the beginner.
The Audeo B–Direct is for first time users and it offers direct links to cell phones. If you aren't sure what will stand up to a rugged lifestyle, a first-time user can try Phonak's Virto B-Titanium which is an in-the-ear model with multiple performance levels.
---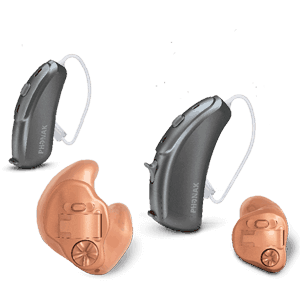 Experienced users and more power
Phonak has models that treat severe to profound loss as well as models that offer more advanced technology for the experienced hearing aid user.
No matter what model you are looking at, the professional staff at Audiology Consultants can answer your questions and, help you out with a trial period so you know you are getting exactly what you want and what you can use!
CONTACT US