Hearing Evaluations
A thorough hearing evaluation is completed to determine the type and degree of hearing loss present. If it is determined there is a medical issue that needs addressing, a referral will be given to the appropriate medical professional.
Learn More
---
Otoacoustic Emissions Test
A painless low-level sound emission helps evaluate the health of the inner ear. This quick test is one of the methods used in hospitals to screen newborns hearing health and it is also used to confirm hearing loss and certain specific disorders in adults.
Acoustic Immittance Test
Depending on your other test findings, your Audiology Consultant professional staff member may perform this painless test which helps evaluate the health of the ear drum and space behind the ear drum.
Tinnitus Treatment
Often called "ringing in the ears," this auditory condition affects more than 50 million Americans. While some just experience mild discomfort, for others it can be severe and disabling. It can interfere with sleep, work and social interactions. There are treatment options that can help you manage the negative effects of tinnitus and reduce the impact it has on your life. Treatment starts with a hearing test focusing exclusively on your tinnitus. We do a complete history to learn how it is affecting you and then develop an individualized treatment and management plan.
Learn More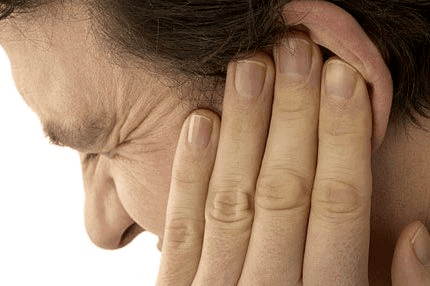 Industry/Employer Services
Hearing Conservation - Occupational Safety and Health Administration regulations concerning Occupational Noise Exposure require hearing conservation programs for employees exposed to elevated levels of noise. Noise is one of the few preventable sources of hearing loss, yet it is one of the leading occupational injuries. Worker's compensation claims for hearing loss can be prevented using proper hearing conservation programs. The professionals at Audiology Consultants can help your company develop a Hearing Conservation Program. Because we are a local company, we can work with you at your convenience and our staff will familiarize themselves with your workplace and requirements. We offer the following services:
Audiogram Review and Consultation
Audiologists review the hearing tests, determine work-relatedness and evaluate medical referrals. These are reviewed in-person, on-site and they include on-going assistance from our professional staff.
Education
On-site training on hearing protection designed to fit your company's specific needs.
Personal Hearing Protection
We assist employees with proper personal protection both for the workplace and for their recreational needs.
Noise Surveys
We do a walk-around survey of noise levels in areas of your company and during each individual shift to establish a baseline and determine your needs.
On-Site Hearing Tests
No long down time for employees – we come to your facility and perform the tests in an efficient and cost-effective manner. All testing is done by CAOHC certified technicians.
Data Analysis and Reporting
Hearing test and noise survey information is processed into a company-specific database and the detailed reports form your compliance program.